A Highly Polishable Universal Composite that Cures Faster than Ever.
Virtuoso Universal offers esthetics, high polishability and optimal handling – all in one formula. The innovative nanofill technology from the clinically proven, award-winning Virtuoso family of advanced restoratives is a true universal restorative material for anterior and posterior applications.
Virtuoso Universal is worry-free and easily polishes to a tooth-like luster, making it indistinguishable from the tooth for years to come.
Applications
Restoration of anterior and posterior teeth
Class I and II restorations
Direct composite veneers
Exceptional esthetics
Wear and stain resistant
Wide shade range
Superb polishability
"Shades blend well – I am pleasantly surprised at how nice they look."
---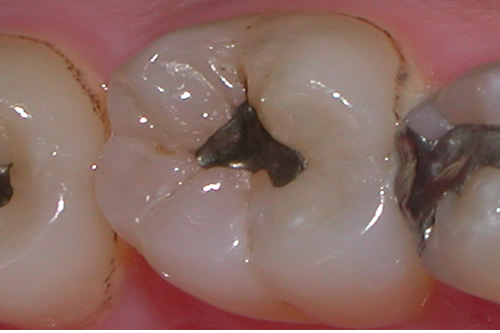 First molar with defective amalgam restoration.
---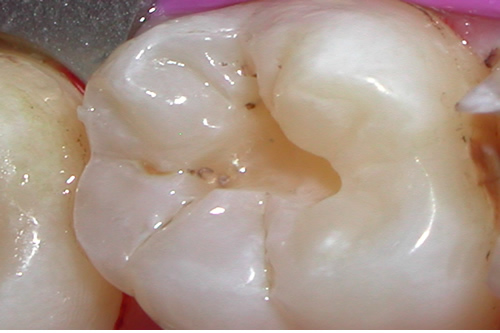 Tooth following amalgam and caries removal. Retentive cavity design is not indicated with Virtuoso Flowable.
---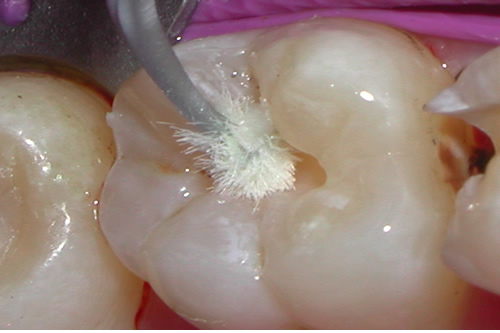 Apply Tenure Unibond (Self Etching Bonding Agent) to the preparation.
NOTE: Etchant is required if bonding to uncut enamel.
---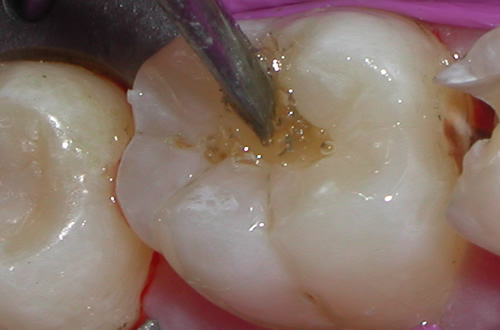 Apply Gloss-N-Seal on the preparation and light cure.
---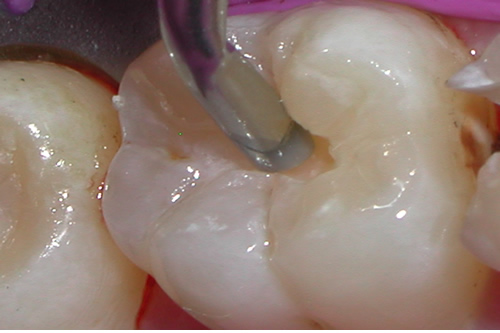 Syringe, pack and cure Dentin Shade (A3.5) Virtuoso Universal into the preparation at 2mm increments until aprox 1mm short of the preparation margins.
---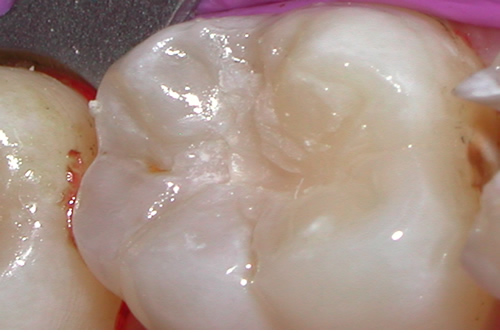 Syringe and fill the remaining preparation using the appropriate shade of Virtuoso Universal to match surrounding surfaces.
---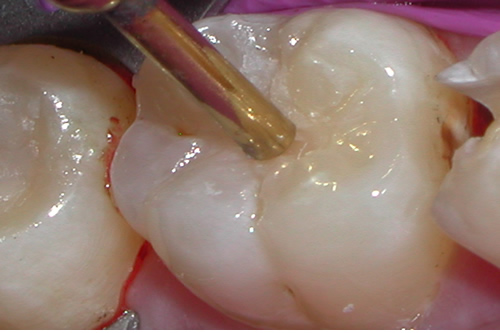 Gross removal of excess Virtuoso Universal.
---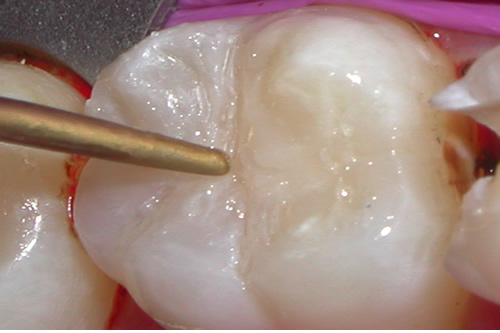 Fine removal of Virtuoso Universal.
---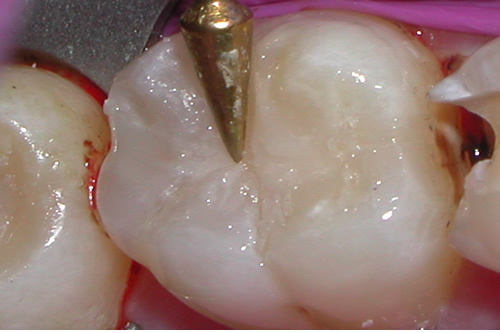 Fine sculpting of anatomy details.
---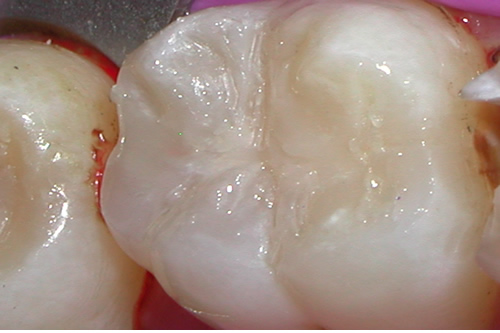 Light cure restoration.
---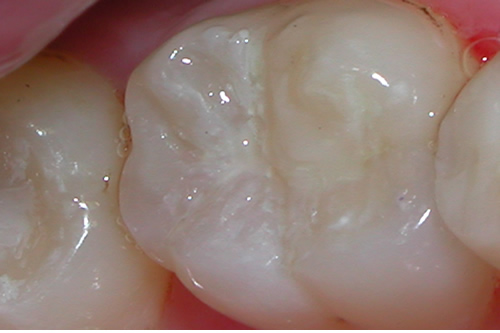 Restoration after adjusting the occlusion and polishing.
The following documents are relevant to Virtuoso and are available for download in PDF Format.
Instructions
Instructions for Virtuoso Universal
SDS
Virtuoso Universal
Virtuoso Sealant
Virtuoso Universal
Product #
Item
Call 00971-445-222-07 to Order
030381950
Virtuoso Universal Intro Kit
Each Kit Contains:
VIRTUOSO UNIVERSAL A3.5 10pc
VIRTUOSO UNIVERSAL ENAMEL 10pc
VIRTUOSO UNIVERSAL A2 10pc
GLOSS 'N' SEAL
TENURE UNI BOND A
TENURE UNI BOND B
VIRT FLOW SYRINGE A2
MICRO BRUSH SMALL GREEN
DISH DAPPEN 1pc
LIGHT CURING TEST RING 3pc
SYRINGE TIP BLACK 20G/ 5pc
Rule 55 Chart
Virtuoso Universal Refills
| Product # | Item | Call 00971-445-222-07 to Order |
| --- | --- | --- |
| | |
| --- | --- |
| 030381953 | VIRT UNIVERSAL A2 10 Piece |
| 030381954 | VIRT UNIVERSAL C2 10 Piece |
| 030381955 | VIRT UNIVERSAL C1 10 Piece |
| 030381956 | VIRT UNIVERSAL B1 10 Piece |
| 030381957 | VIRT UNIVERSAL B0 10 Piece |
| 030381958 | VIRT UNIVERSAL A3 10 Piece |
| 030381959 | VIRT UNIVERSAL A1 10 Piece |
| 030381960 | VIRT UNIVERSAL B2 10 Piece |
| 030381951 | VIRT UNIVERSAL A3.5 10 Piece |
| 030381952 | VIRT UNIVERSAL ENAMEL 10 Piece |
What is the difference between composites and traditional silver fillings?
Traditional silver fillings are called amalgams. A composite is a mixture of glass and resin and gives a tooth colored restoration. The size and type of the glass determines the strength of the composite and also determines the beauty or esthetics of the restoration.
What is the best product to transition to if amalgams is what I'm used to?
Try Virtuoso Universal. It is a non-sticky, micro-hybrid, universal composite developed as an alternative to amalgam. Divided, individual capsules provide easy delivery and ease of use. It eliminates the chance of possible contamination and excessive waste. In addition, a wide range of shades allows for excellent esthetics in posterior restorations.
What does radiopaque mean?
If a composite material is radiopaque, this indicates that the restoration will be easily identified in radiographs (x-rays). Barium glass are glass particles coated with Barium metal. This is what causes the material to be radiopaque.
What restorative should I select if I am looking for something with beautiful esthetics as well as high strength?
Virtuoso Universal. Nanofill particles are combined with microfill particles in a superior resin system to form a unique, nanofill hybrid composite. Nanofill composites are the future of restorative materials. Traditional hybrid composites offer high strength, but quickly loose their glossy finish. Microfill composites offer superior finish, but sacrifice fracture resistance. Virtuoso Universal provides the best of both worlds, the high strength of a hybrid composite with the exceptional long-term esthetics of a microfill.
"I really enjoy the Virtuoso Universal. I like the convenience of being able to use one product for beautiful anterior and posterior restorations."
Dr. Peter Wolf
Philadelphia, PA
"I am very happy to have tried Virtuoso Universal Composite A2. Good working ability and great looks! I will switch from Prisma TPH"
Dr. Peter Wolf
Philadelphia, PA
"These award winning restorative materials provide total vitality, ease of placement, and polishability that mimics adjacent enamel."
Alan A Boghosian
Chicago, IL
"I like Virtuoso Universal because it is easy to mold and soft to work with in both anterior and posterior regions!"